Dave & Tristan
One of our volunteers and youth having a quick bite before the tournament starts.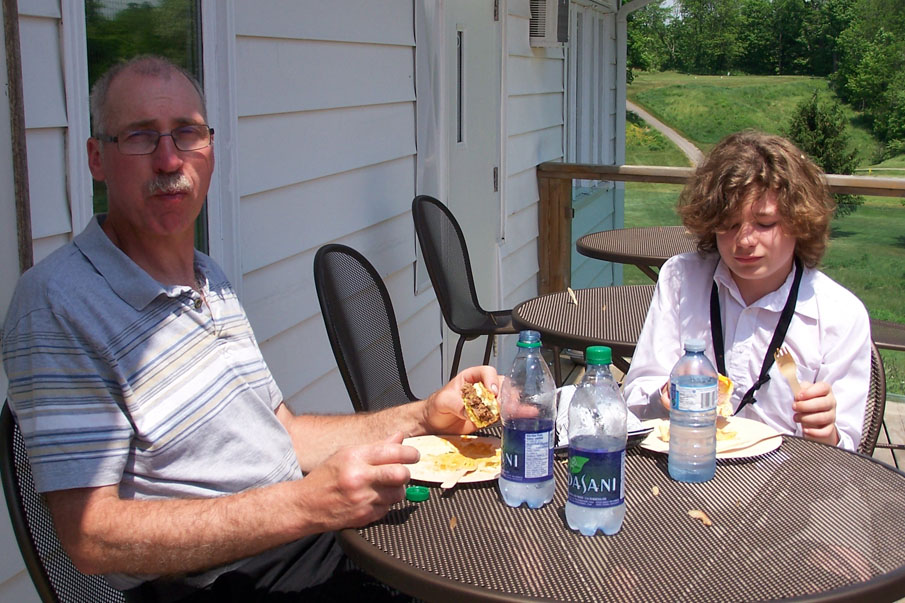 Jake
It's all smiles at this point, but Jake hasn't hit his first shot yet!!!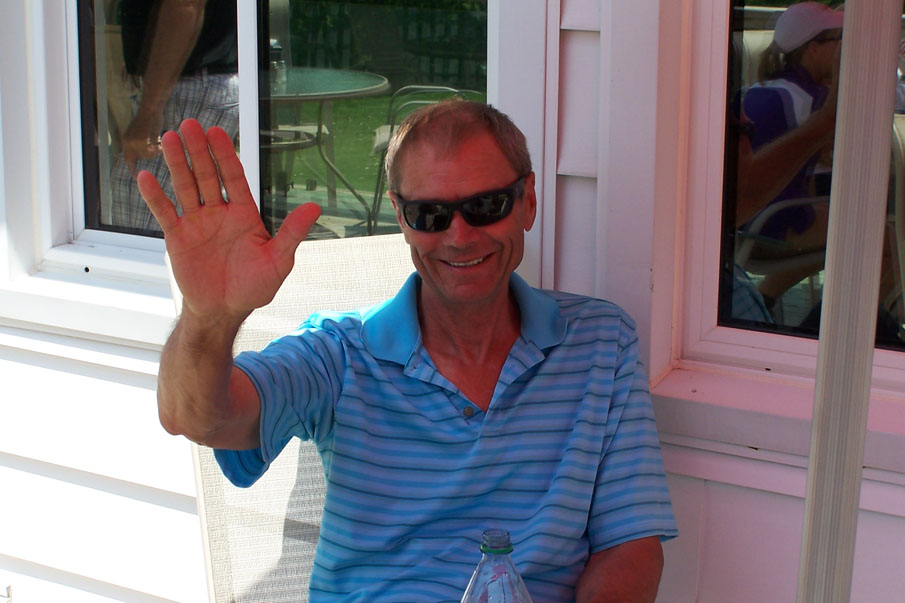 Thomas Team
The Thomas boys are looking to win the tournament this year with a little putting green practice before their round begins.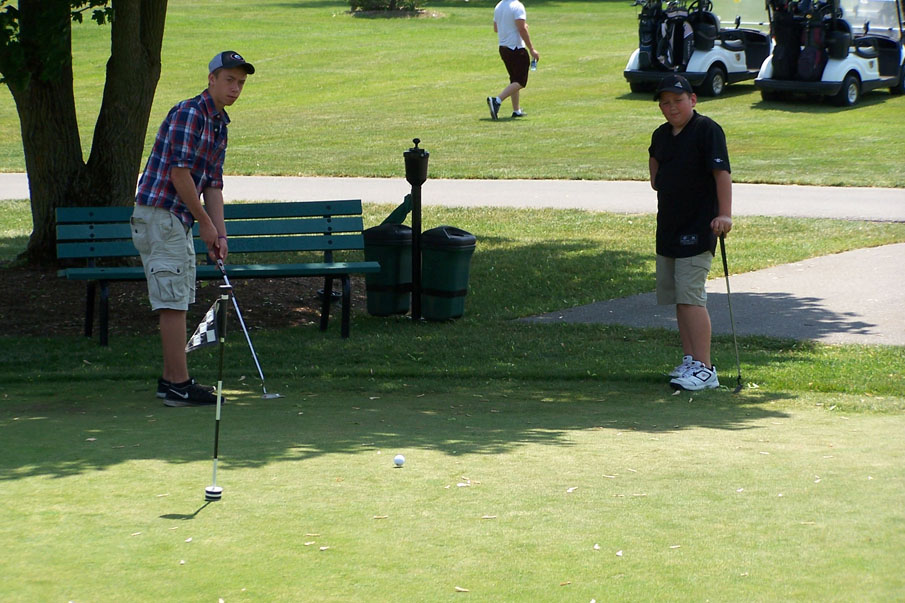 Randy, John, Gary & Doug
A little pre-game strategy meeting!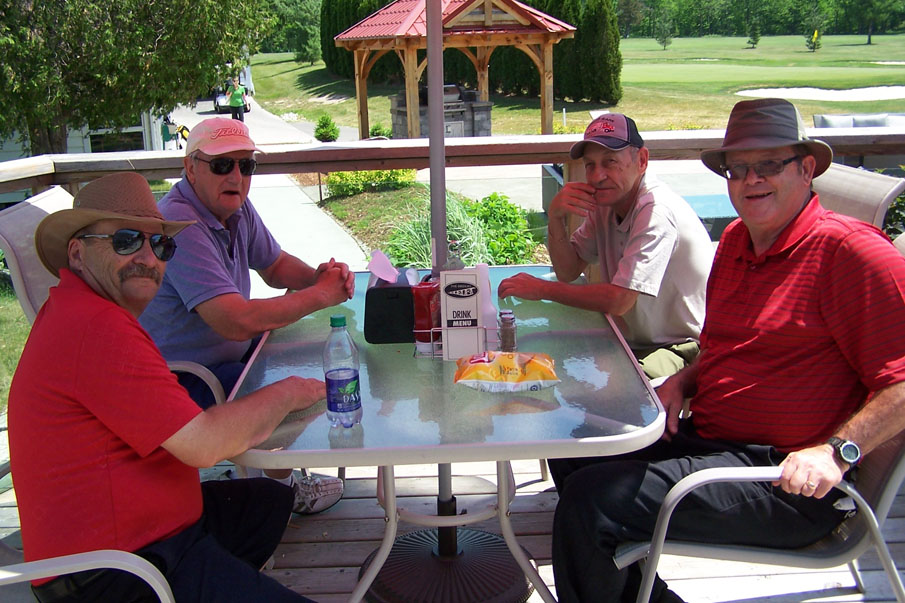 Bruce, Scott, Pete & Craig
The champion team with an 8 under par score!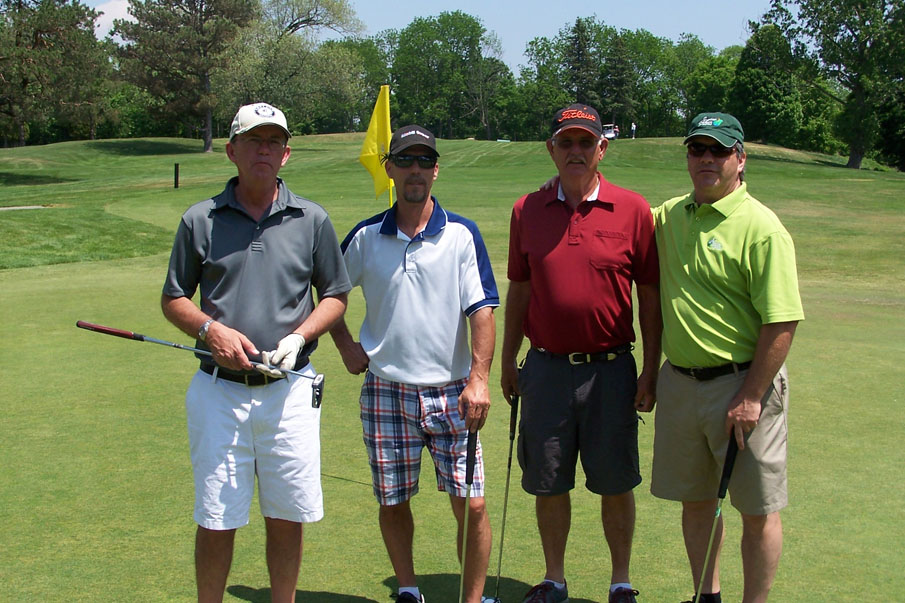 Fred
"Wishin' and hopin' and thinkin' and prayin'!"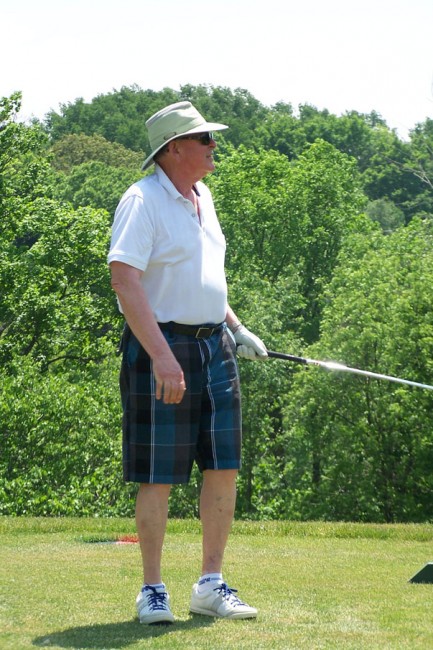 The Avondale Team
Fred, Diane, Sharon and Wayne.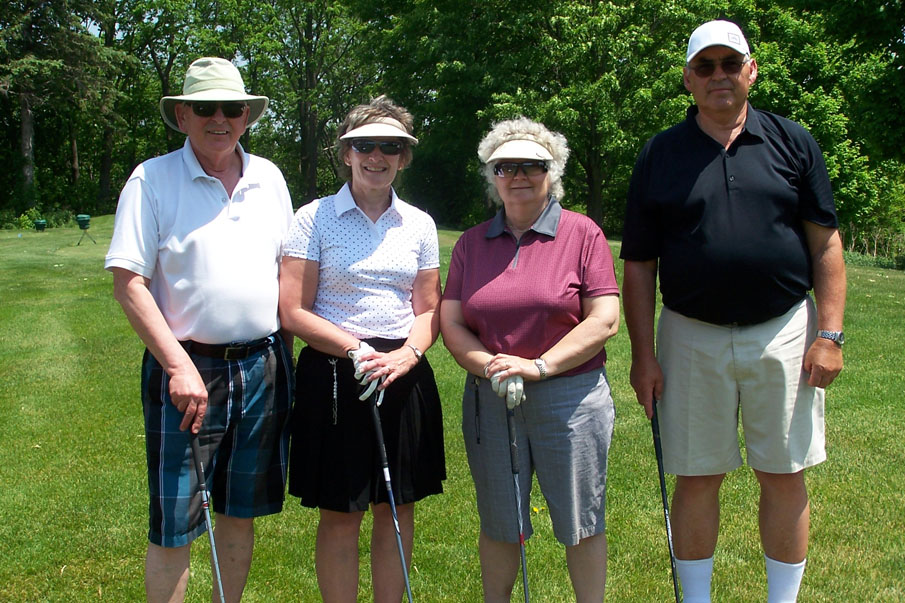 Johnson Controls Team
One of our corporate sponsors.  Thank you Johnson Controls!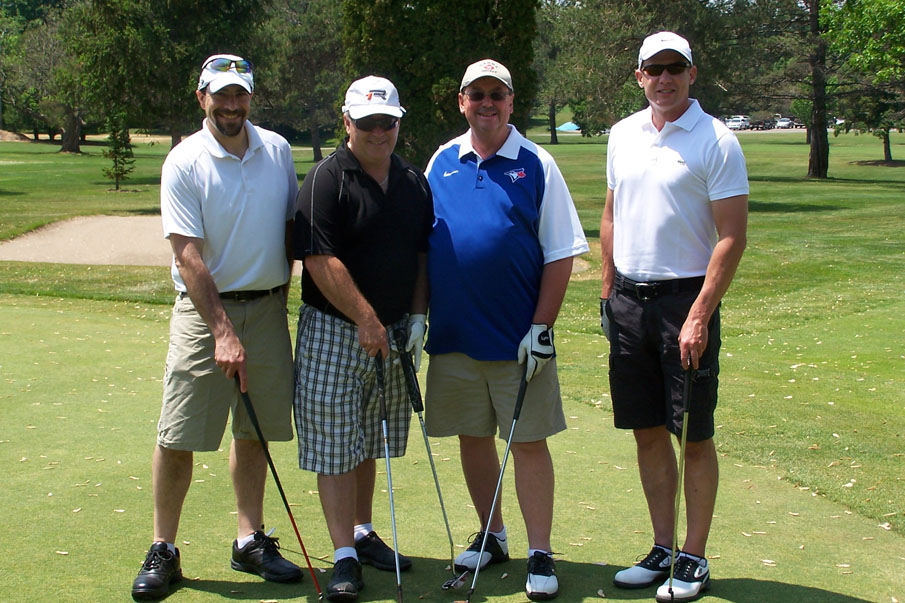 John
This shot could be good … or NOT!!!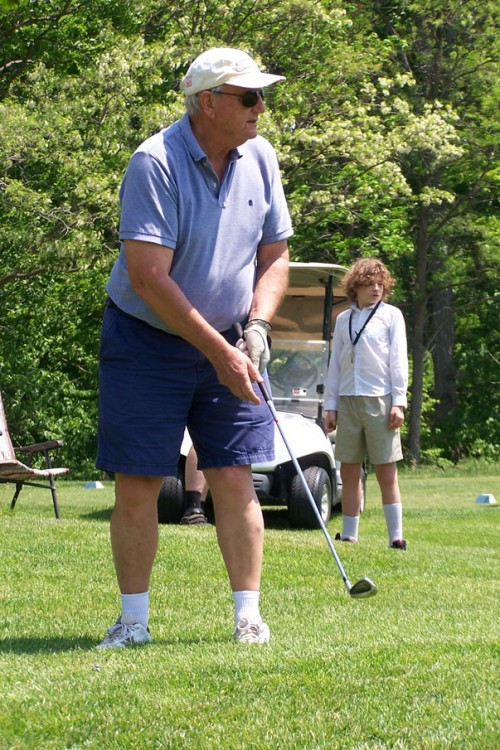 Doug & Gary
Looks like Gary is going to school on you Doug.  Of course, as a retired school teacher, what else would you expect!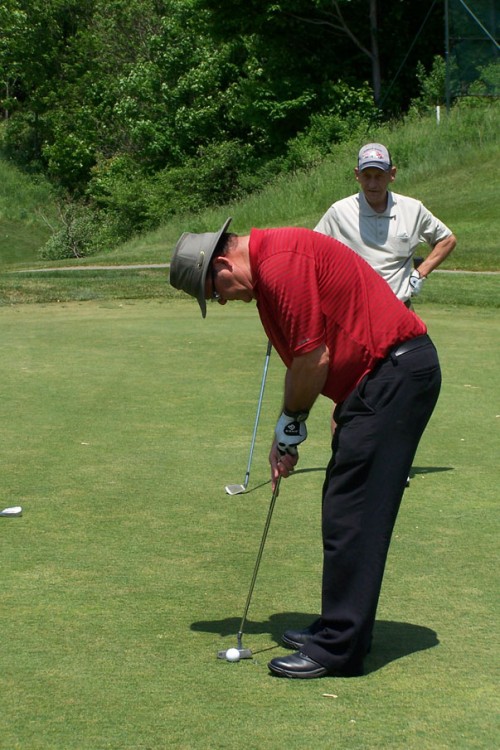 Larry, Jim and the Mahoney Brothers
These guys were so keen to play at this year's tournament they arrived at 10:30 a.m.!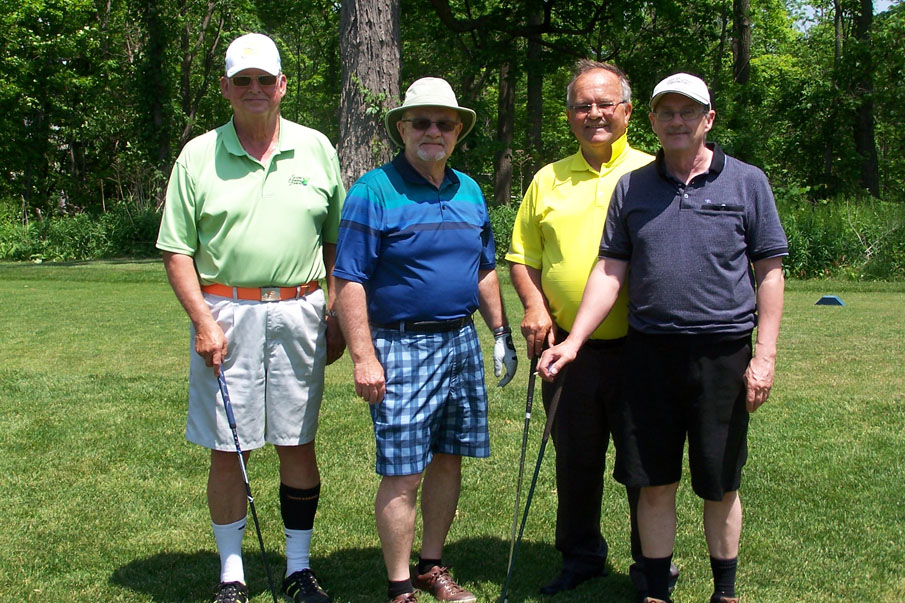 Larry
Good form Larry … head is still down while club is following through!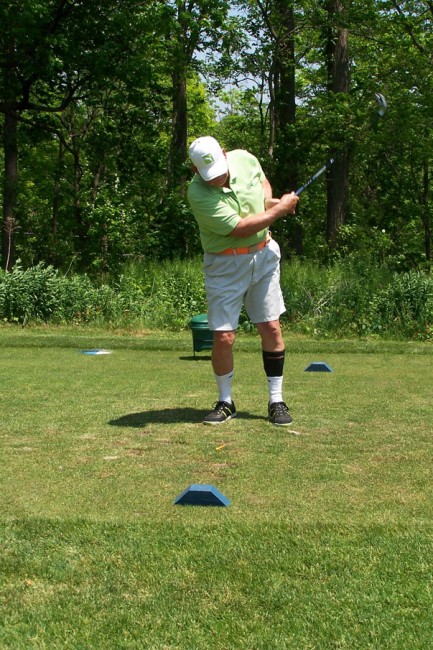 Nathan, Adam & Rayburn
Two young men, recent med. grads. and Rayburn.  One of these guys just doesn't belong … can you guess which one!!!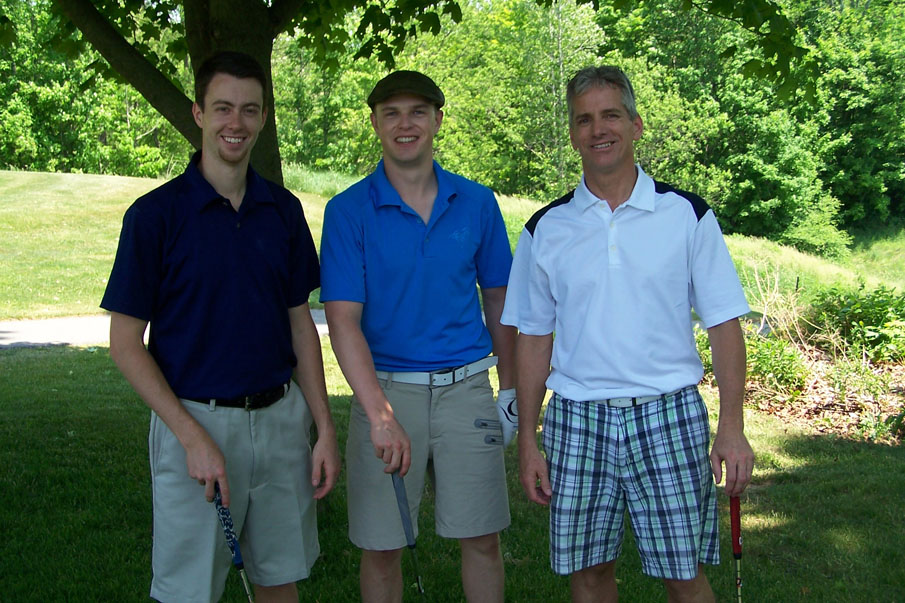 Nathan
Looking for that birdie putt!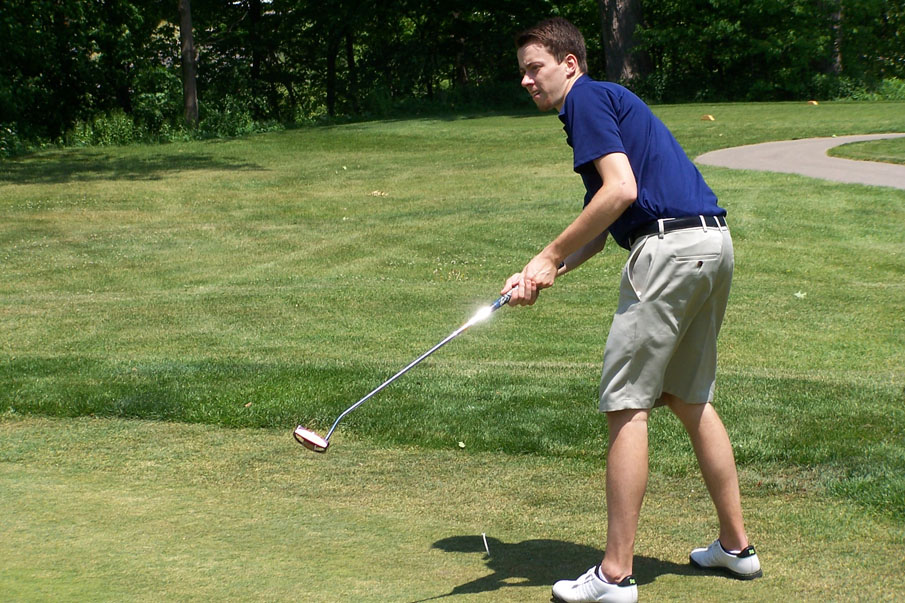 Pt. Rowan Team
Teeing off.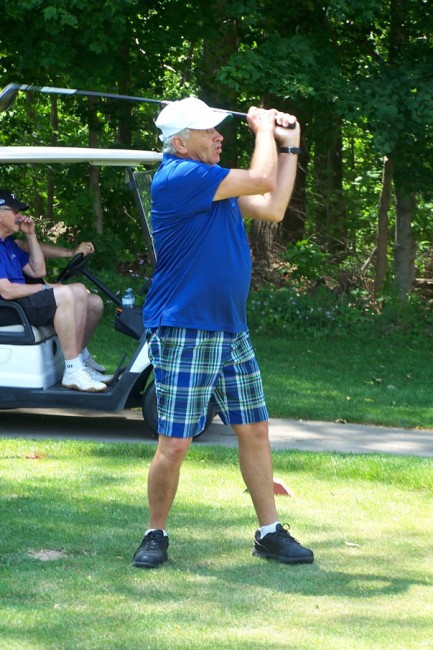 Lang, Julia, Scott, Brenda
Strangers before their round began, good friends at the end!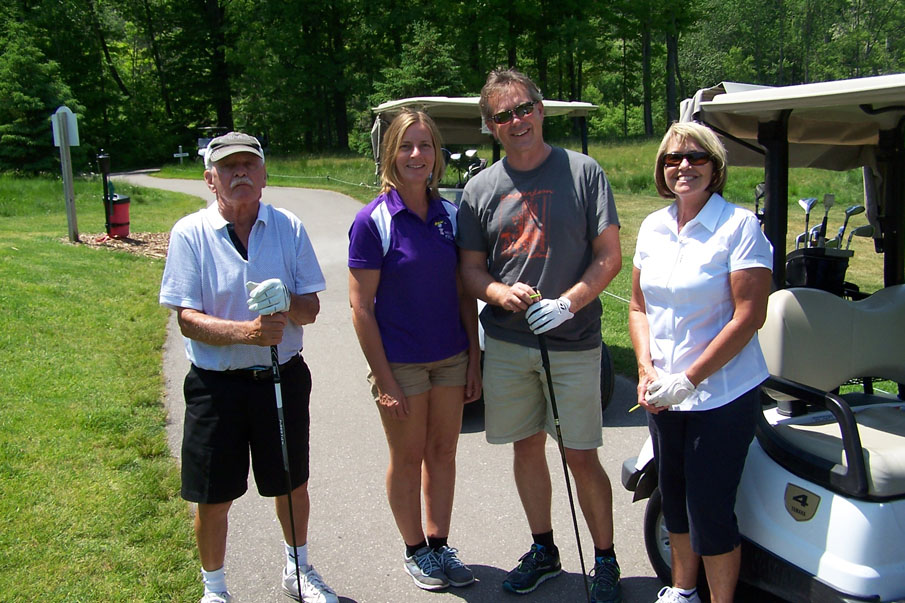 Scott
Did anyone see where my shot went?!!?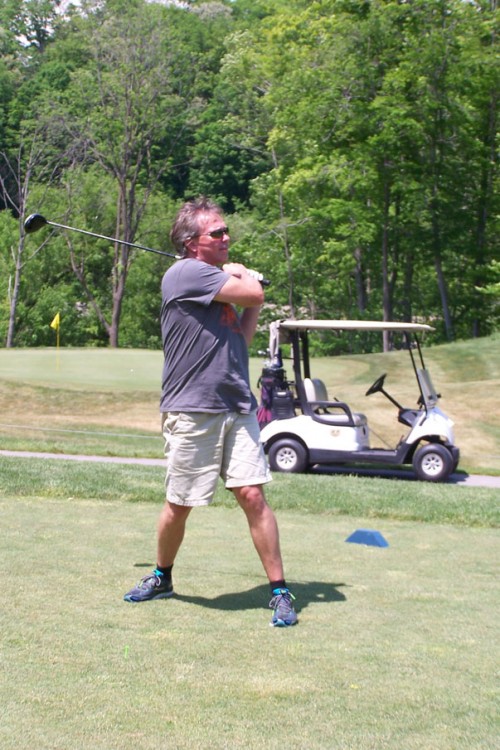 The St. John's Team
A fine looking group.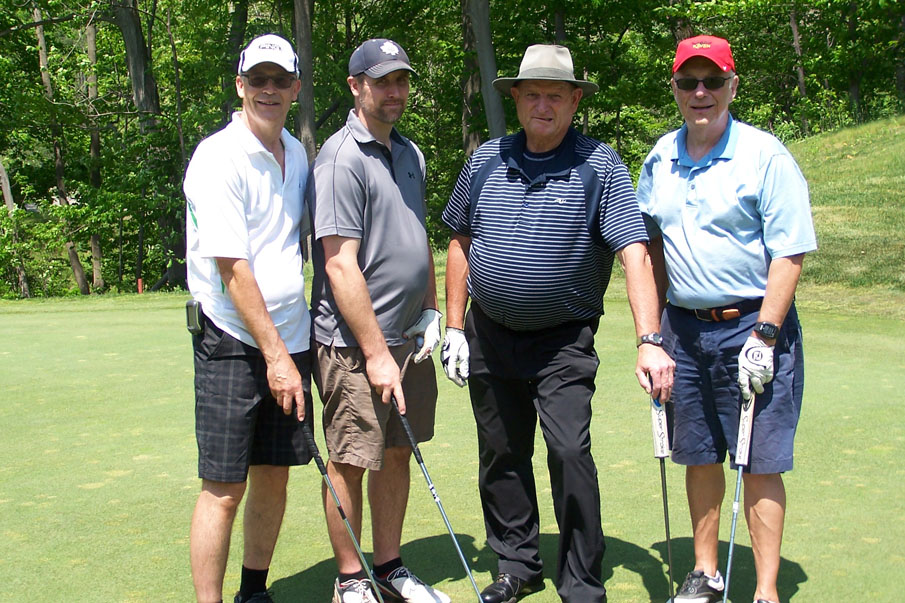 Henry & Ian
Someone needs to inform Henry that he needs a ball if he's going to putt!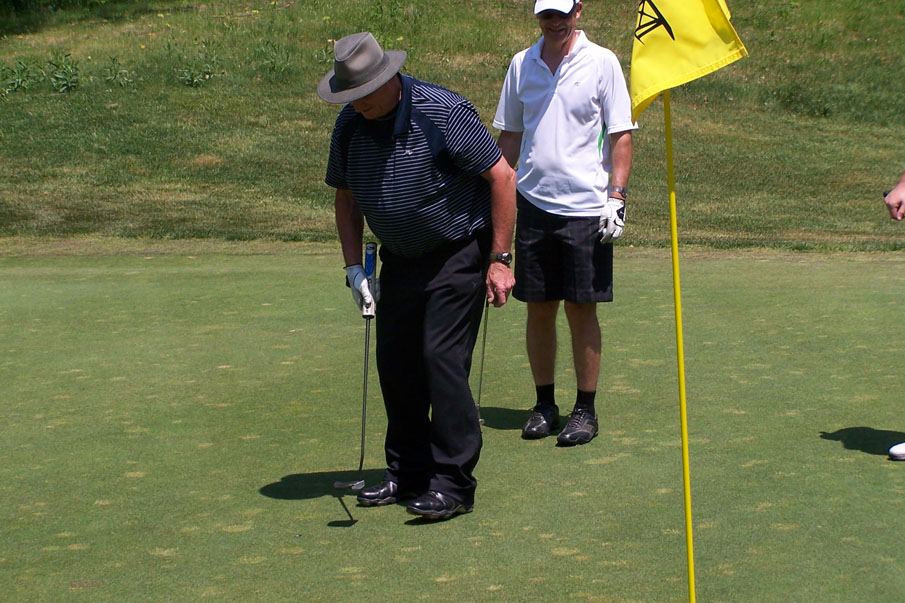 Bill & Ian
Bill has a new stance for praying as he overlooks Ian's putt!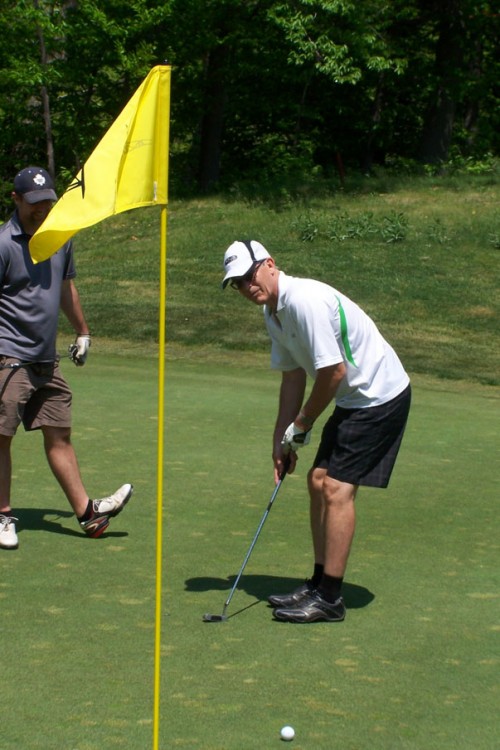 Nathan & Rayburn
Father and son strategizing their next shot.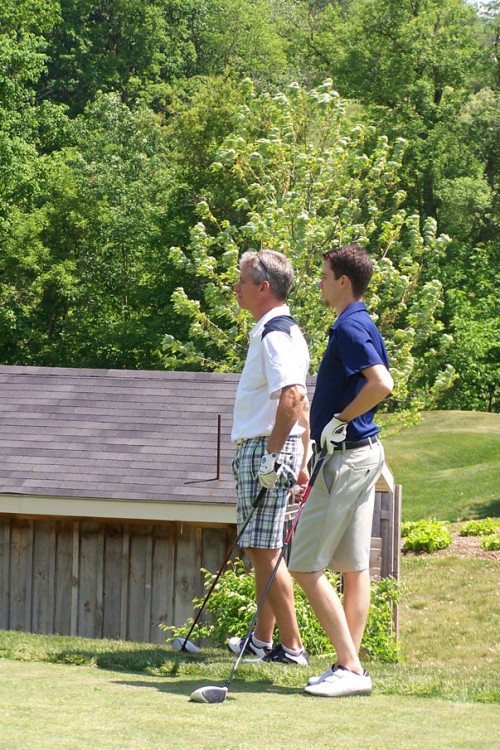 Lang & Scott
By the look on Scott's face, Lang just made a birdie putt!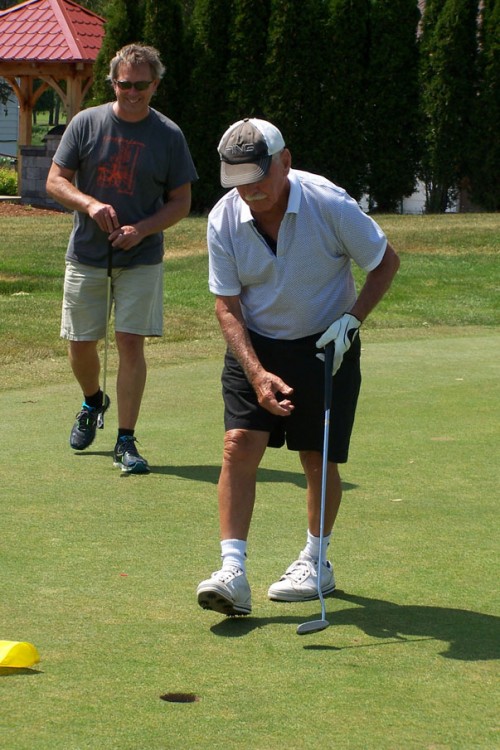 Joe
Get a grip Joe … hard to chip with only one hand on the club!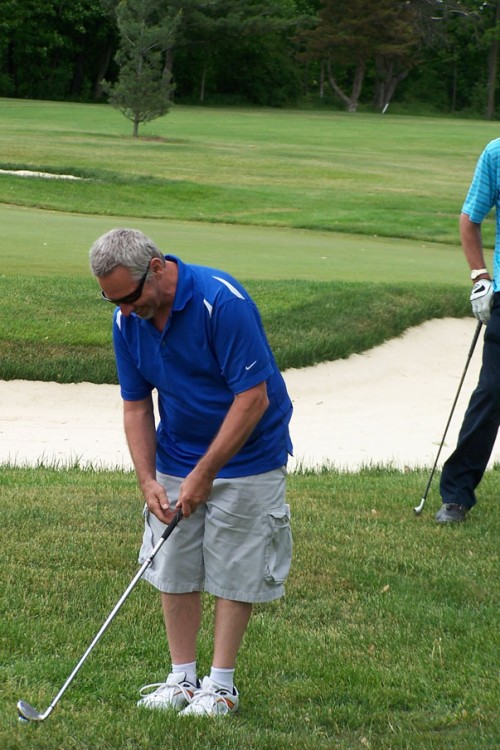 Lofthouses & Vogelsangs
A couple of couples having a fun day on the course.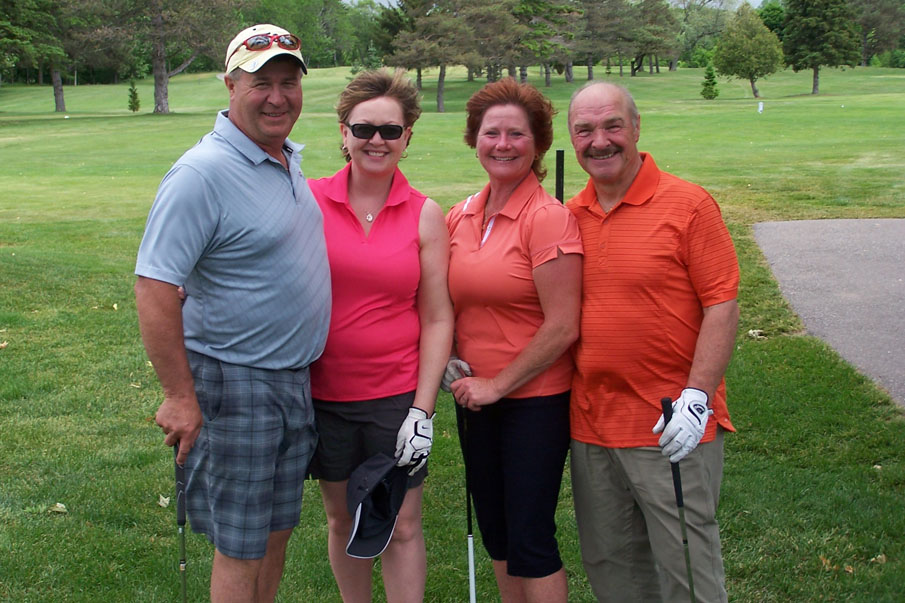 Pt. Rowan Team
These guys keep coming back year after year.  Thank you Ed & Ed for putting a team together each year!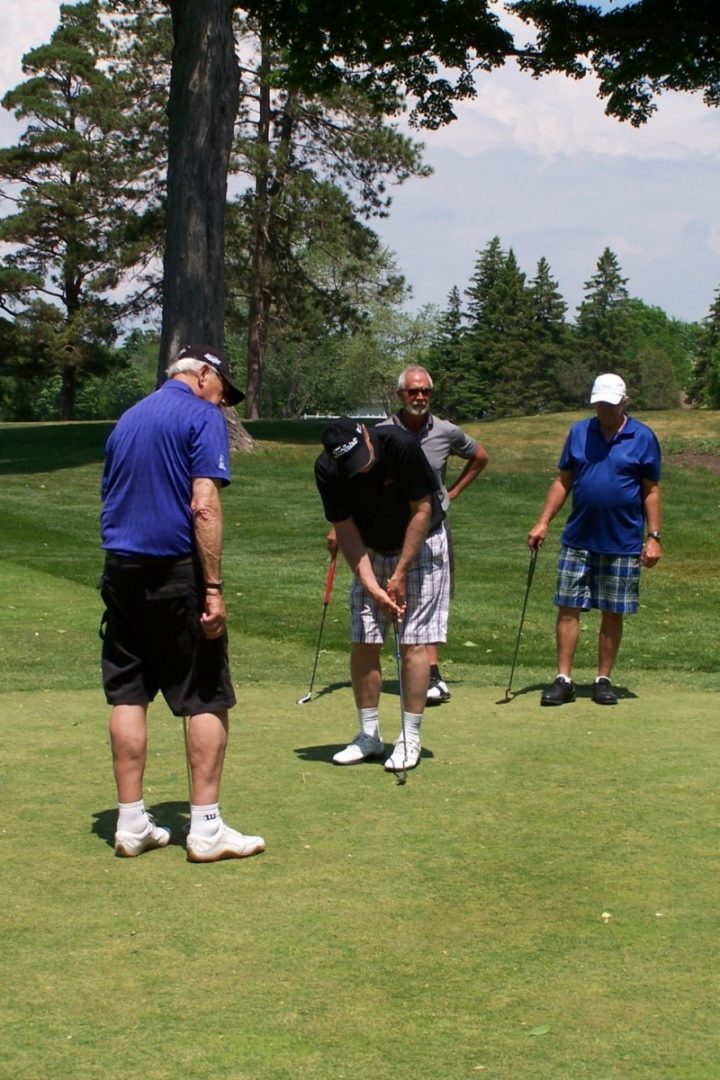 Ian
Ian taking a break while the rest of his foursome looks for their golf balls!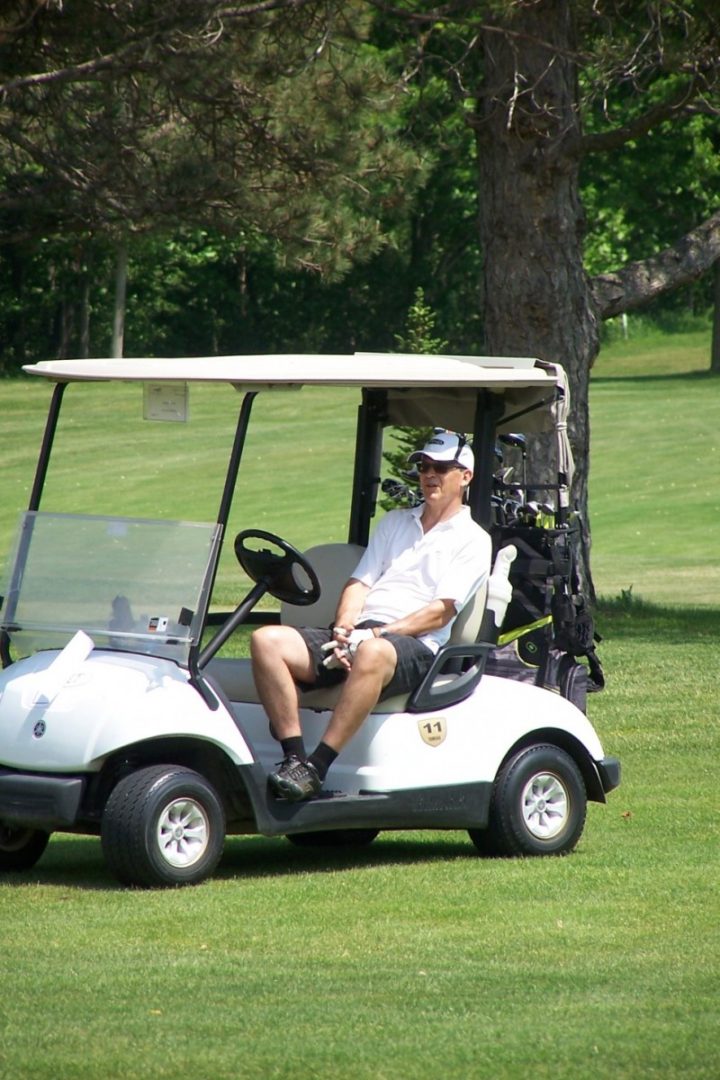 Randy & Ken
Randy can't believe he missed the putt.  Now Ken has to bale him out!