Zach
Thankfully Zach's battle scar wasn't permanent!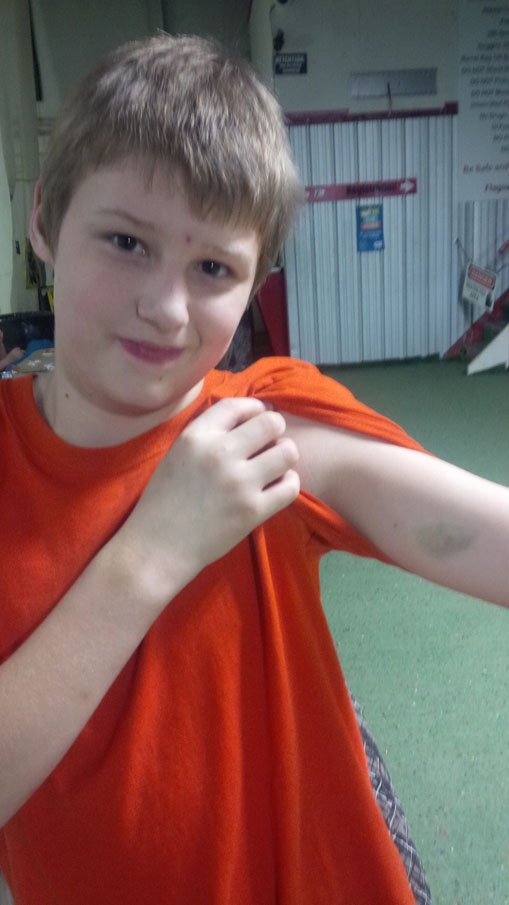 Collin
T-shirts weren't the best protection as Collin sports a battle wound.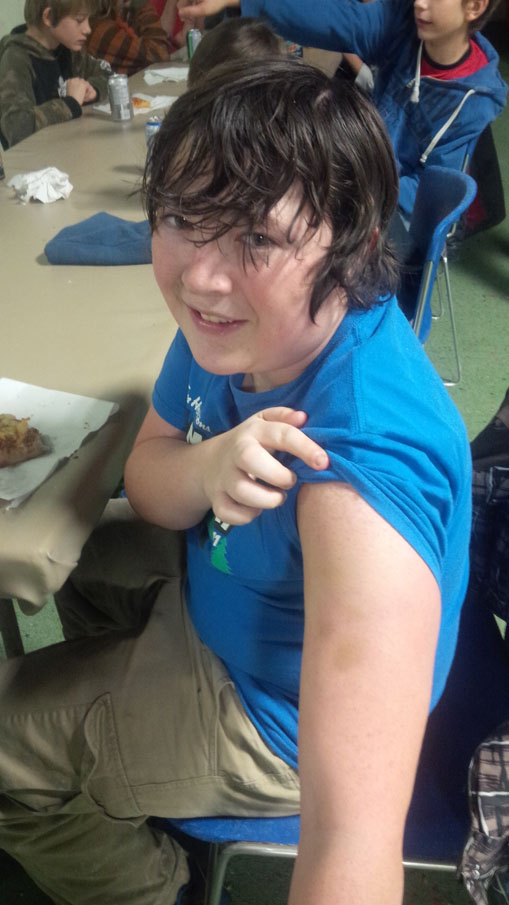 Buck
The fearless leader wasn't smiling when he came off the battlefield!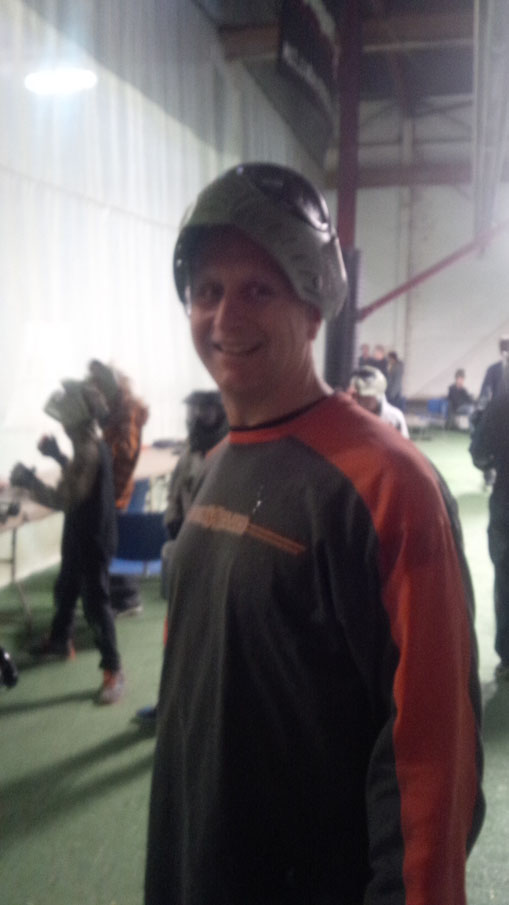 Post-battle Meal
No bruises for the boys that a few slices of pizza can't heal!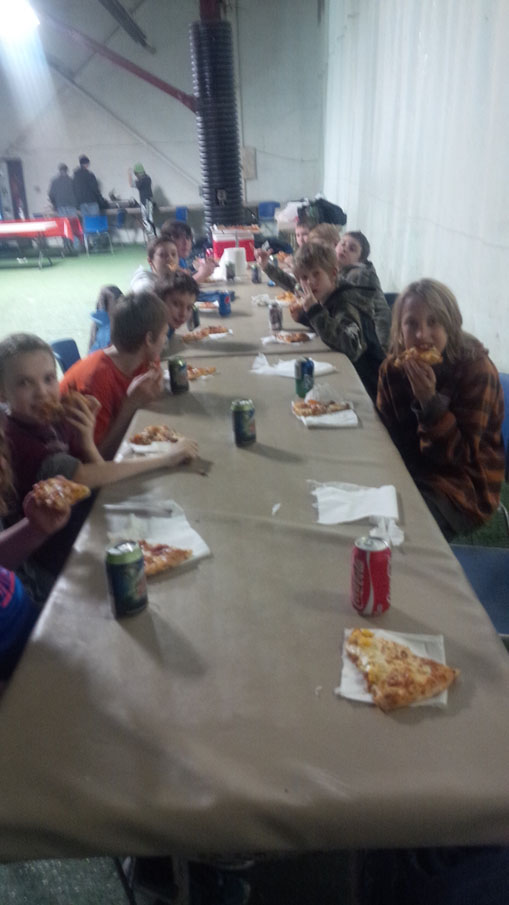 Thank You!
Thank you from the 14 warriors to Boss Tooling in Tillsonburg for the paintball gift cards!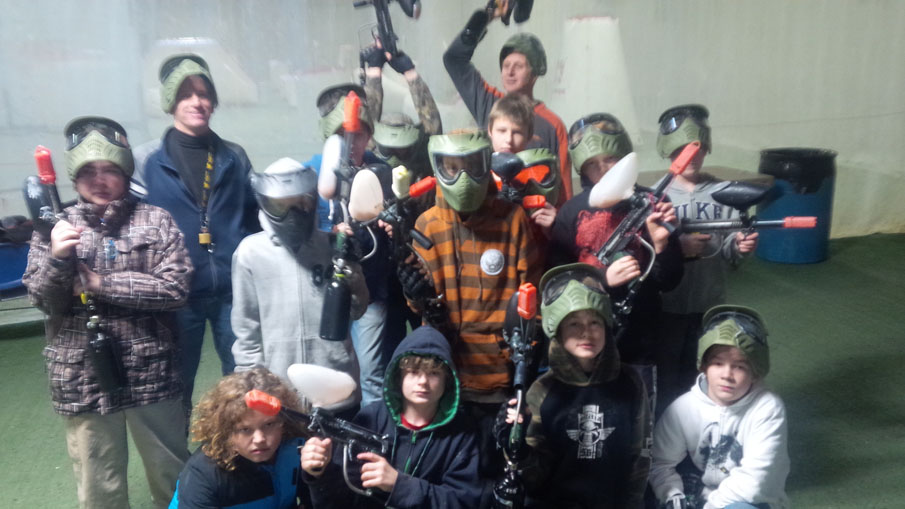 Josh & Zach
These buddies had each other's back on the battlefield.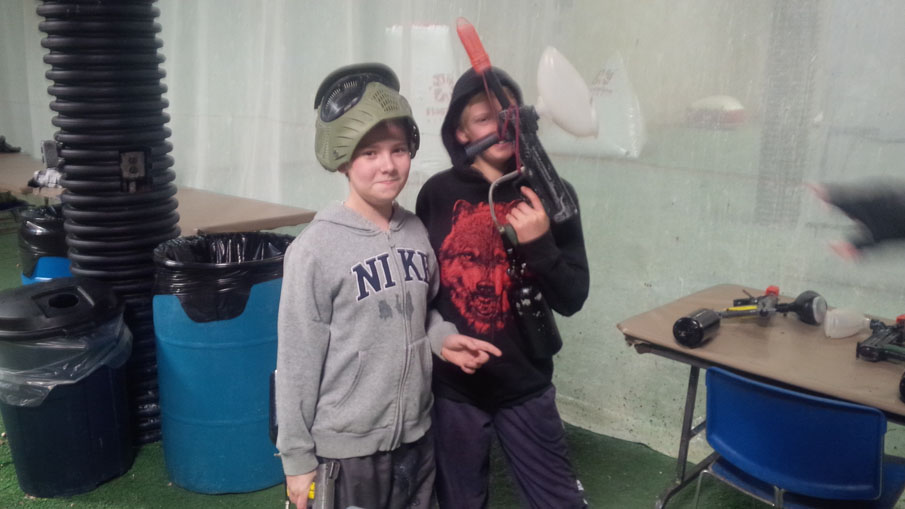 Who Is This Masked Group?
The boys are ready to do battle!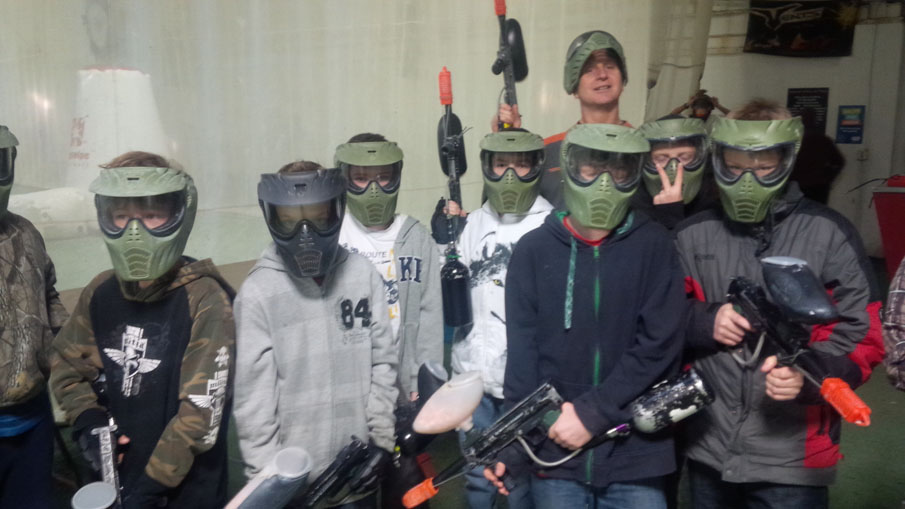 Tristan
Tristan's t-shirt didn't provide much protection either!